Services include crude oil and natural gas gathering, transportation, treating and processing; produced water transportation and disposal; and freshwater sourcing and transportation via pipeline. Simply put, multiple business lines combine our engineering and construction operations, maintain a consistent work force and consolidate rights-of-way by placing crude oil, natural gas and water lines in the same ditch. By aggregating services and offering one-stop-shopping, Caliber has a direct and positive impact on our customers' bottom line.
As an aligned partner, we work with our customers to develop short- and long-term strategies that ensure access to multiple markets. We offer interruptible or firm space service. Caliber's core business lines also help our customers reduce or eliminate the need to rely on excessive seasonal trucking rates, avoid road closures and bypass the administrative burden associated with managing run tickets.
The metrics on this page will be updated soon to reflect recent expansions.
Caliber provides multiple producers in the Bakken and Three Forks shale oil plays with a full suite of midstream services, allowing our customers to cut costs and focus on the drill bit.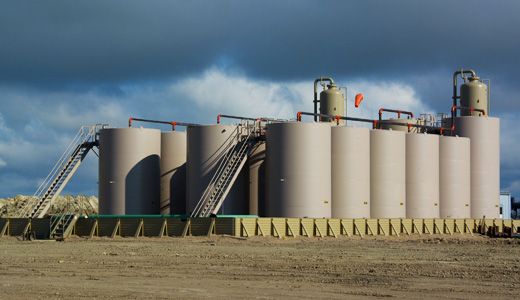 Crude Oil Gathering and Processing
More than 80 miles of crude oil gathering pipeline.
By connecting directly to producer flow lines, Caliber can eliminate weathering associated with production tanks and offer centralized stabilization.
Vapor is processed at Caliber's natural gas plant and can be monetized at a premium due to the high btu content of flash gas.
Pad vapor recovery units are expensive, labor intensive and unreliable for producers; allowing Caliber to do this results in cost savings and monetization.
Crude oil purchasers frequently reject skim oil from SWD locations due to quality concerns. Caliber has the ability to receive hauled skim oil for processing.
Caliber also offers measurement services through the sale of lease automatic custody transfer (LACT) units.
Alexander, North Dakota Crude Oil Market Center

12-inch pipeline for delivery to crude oil market center in Alexander, North Dakota, (54,000 bbls/d capacity).
40,000 bbls of working storage and inbound and outbound truck loading services for access to rail options.
Alexander is one of two major North Dakota market centers for crude oil interstate takeaway.

Watford City, North Dakota Crude Terminal

12-in pipeline for delivery to crude oil transportation terminal in Watford City, North Dakota (60,000 bbls/d capacity).
Inbound and outbound truck loading services.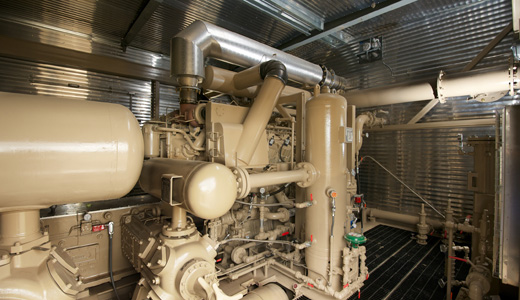 Natural Gas Gathering and Processing
More than 30 miles of natural gas gathering pipeline (10,000 mcf/d).
Available, firm capacity.
Every producer is treated equally.
Mechanical refrigeration processing plant (10,000 mcf/d).
Residue delivery to Northern Border Pipeline.
NGL takeaway option including truck load-out racks and pipeline transportation to ONEOK's NGL Pipeline.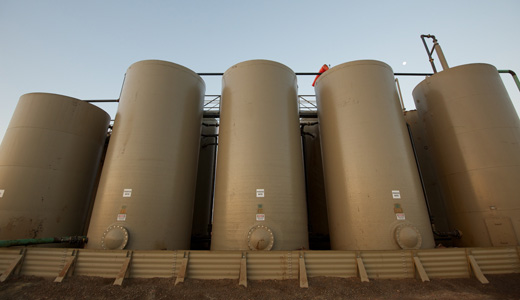 Produced Water Takeaway and Disposal
More than 80 miles of produced water pipeline serving multiple customers.
Disposal in Caliber-operated produced water injection wells — 4 locations connected to the pipeline network.
Lewis saltwater disposal well currently in service (15,000 BBls/d capacity).
Disposal facility located in Montana
Freshwater Transportation
More than 100 miles of freshwater delivery pipeline (55,000 bbls/d capacity).
Water sourced from the Yellowstone River and delivered via Caliber trunk line; interconnect with the Western Area Water Supply Pipeline to provide redundancy.
Freshwater storage options.
Pump station with ability to deliver freshwater for high-volume fracs.